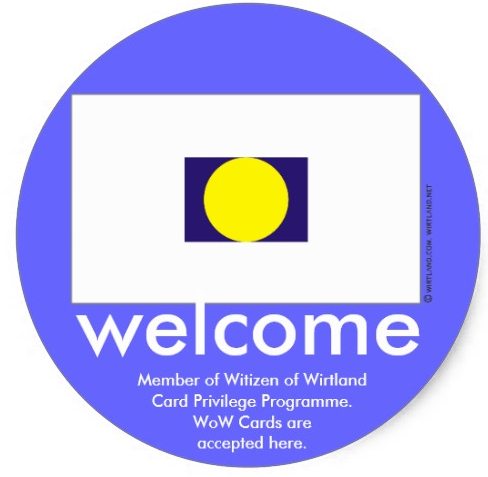 There are IT companies which don't publish their geographical coordinates on their websites, and only use a web contact form. They often offer excellent quality services and normal customer support, but the users don't have an idea where the company is registered. It may be harmful for customer satisfaction and to overall firm's credibility. What can be done to solve the problem, with due respect to corporate confidentiality policy?
Our answer is registration in Wirtland. Wirtland is the world's first internet-based sovereign country.
A Wirtland address is original and secure. Registration is completely legal (more info:
http://wirtland.agilityhoster.com/legal.html
). Legally, it's similar to registration in a real country like Northern Cyprus, but is much more fun. Some countries already consider diplomatic recognition of Wirtland, see
http://tinyurl.com/7r6m9p
.
For partner company, a Wirtland address is a logical answer to questions about location, as it's natural for IT firm to be registered in internet-based country. Wirtland address also adds to company's visibility, as each partner gets press coverage and extra space in Wirtland's sites. For Wirtland, registration of businesses is an important way to become self-sustainable. We will form a network of companies registered in Wirtland, which will help to expand professional contacts between members.
Wirtland will also issue its quality certification label. With time, "Made in Wirtland" label for online services will be like "Swiss Made" for watches!
Read more about business opportunities
here
. Also, Wirtland's newly-relaunched social network "Witizens of Wirtland" offers several groups to discuss business-related issues:
Jobs and Profits
Possibilities to earn money in Wirtland: employment, services offered, business ideas, funds transfer, insurance.
Angel Club
An angel investor or angel (known as a business angel or informal investor in Europe) is an affluent individual who provides capital for a business start-up, usually in exchange for convertible debt or ownership equity.
Entrepreneur Club
The practice of starting new organizations or revitalizing mature ones, particularly new businesses generally in response to identified opportunities. ECW will support entrepreneurs of Wirtland, trying to approach ideas to capital. Public 1 2008-12-19
Business Council of Wirtland
BCW is a forum for business leaders and professionals who wish to make Wirtland the best place to do business.
Bank of Wirtland
The first product of the Bank of Wirtland is "Wirtland Crane" coin. If you bought a coin, you became a contributor to the Bank because the premium (difference between prices of gold and coin) goes to Bank. Discuss the coin, suggest new products here.
New members are welcome to register and interact.